ACBL / Unit / Tournaments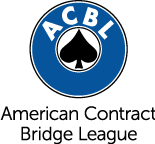 Currently a one-year ACBL membership fee for a NEW player is $49. If a NEW player purchases a three-year membership, Unit 154 (see below) will subsidize the first $49, leaving the player to pay only $68 for a three-year membership that would normally cost $117. THIS SUBSIDY MUST BE ARRANGED THROUGH the FWDBC, not by joining the ACBL directly. (View details.)
The FWDBC is a member of Northern Indiana Unit 154 (website), map which is part of District 12 (website) of the ACBL. Our two representatives currently on the Unit's Board of Directors (Gary Chaney and Stan Davis) participate in governance functions of the Unit, including selecting annual sectional tournament sites, creating incentives to help new players become involved in duplicate bridge, and what input to make to the ACBL. Currently our representative Gary Chaney is the Unit President. Decisions designating regional tournament sites are made at the District level.
Regional and national tournaments are the only places to earn the gold and red masterpoints needed to become a Life Master. The FWDBC holds a sectional tournament (awarding silver masterpoints) each year. Most tournaments have special sections for players with fewer than 300 masterpoints. See listings below and plan to play in some!
Upcoming Tournaments in and near Fort Wayne
Fort Wayne Sectional - August 7 - 9 CANCELED
Tournaments are being offered through the ACBL on Bridge Base Online at this time.