Lots of ways to learn at the FWDBC
Our Club offers many opportunities to learn and improve your bridge game. The more you learn, the more fun it is to play duplicate bridge!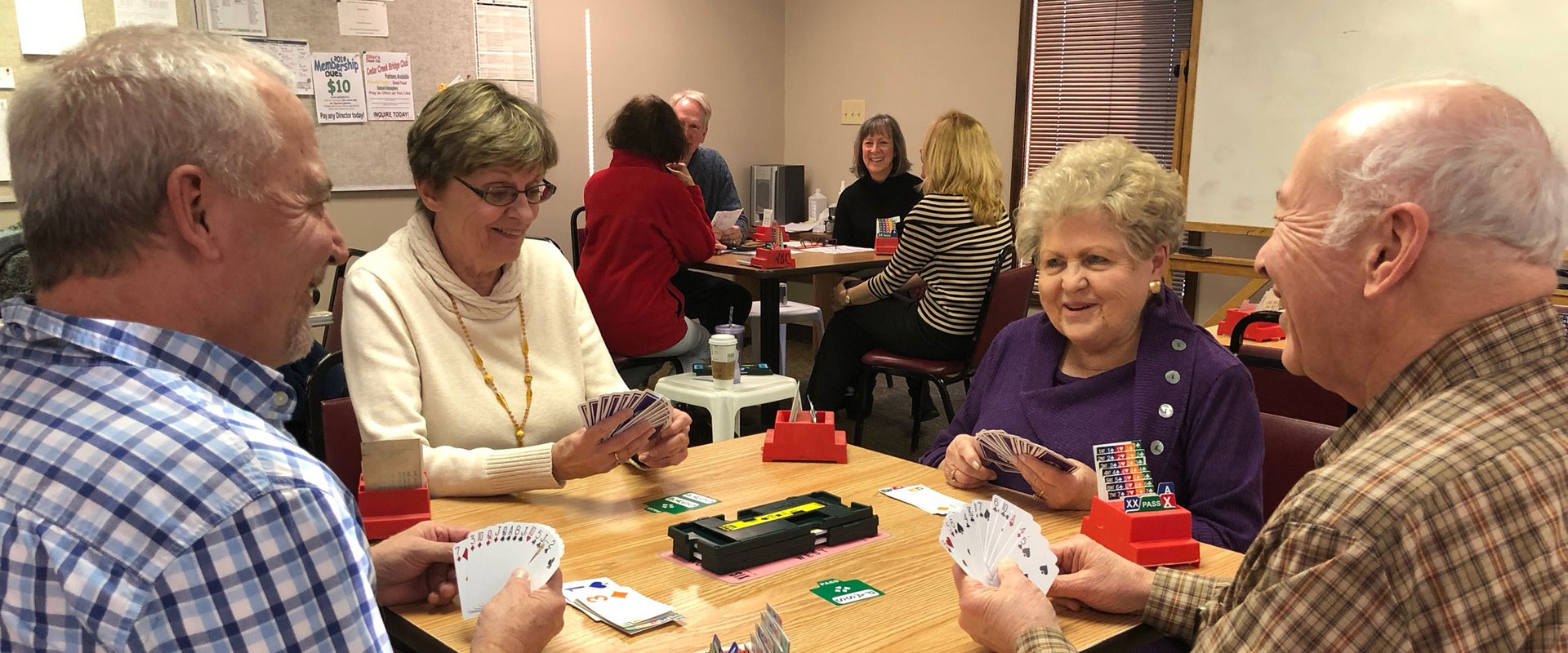 Rubber bridge players welcome – learn how to play duplicate bridge!
Beginning and intermediate duplicate bridge players:
Want to take a formal class?  Beginning and intermediate bridge classes are taught by expert players at the Bridge Club through Purdue University Fort Wayne's Continuing Studies Program. Both nine-session, two-hour weekly classes include guided bidding and play of pre-dealt hands. These classes will probably resume sometime in 2023. Stay tuned!
Looking for a new challenge? Learn the game of bridge or, if you already play, improve your bidding, play and defense in the Beginning Bridge class. The next nine-week class will probably be offered at the Bridge Club sometime in 2023.
The Intermediate Bridge class helps you sharpen your skills to improve your game.  You'll master strategies for better suit and no-trump bidding, competitive bidding, use of takeout doubles, preemptive bids, slam bidding and more, plus ways to improve your play of the hand and defense. The next class will probably be offered sometime in 2023.